「世話カツ」は何ですか?
(English below)
「日本で働きたい」「日本に行きたい」世界の人を手伝う「世話カツ」サービスを始めました。この記事では「世話カツ」について説明します。
世話カツは、3つに分かれています。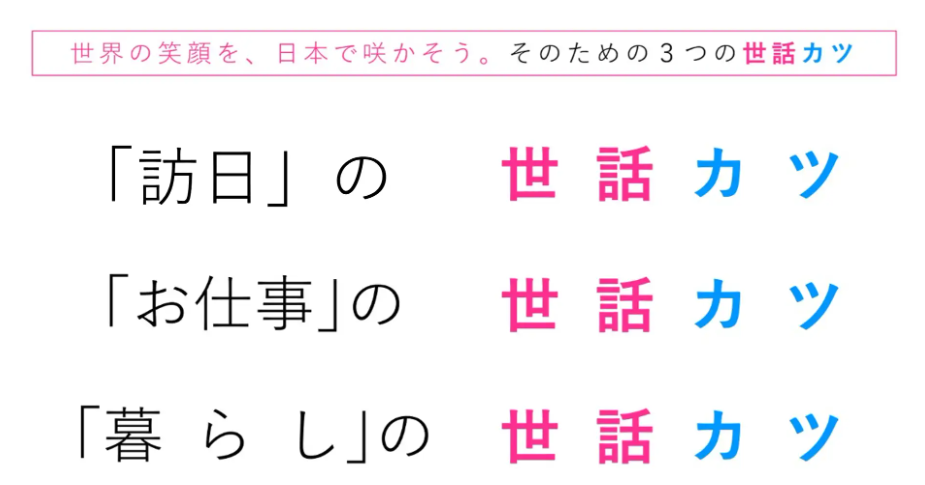 ▼「訪日」の世話カツ
VISAの取得を手伝う・日本の生活情報を提供 など
▼「お仕事」の世話カツ
面接の練習・履歴書の作成を手伝う・仕事の情報を提供 など
▼「暮らし」の世話カツ
日本で家を探す・役所の手続き・銀行口座を作る・電気、水道、ガスの手続きを手伝う など
世界の皆さんが日本に来て、安心して生活できるように様々なことを手伝います。
世話カツのサイト https://sewa-katsu.helte.jp/
これから仕事や日本の生活情報を更新していきます。
「世話カツ」をどうやって使いますか?
Sailアプリのプロフィール欄を変更してください。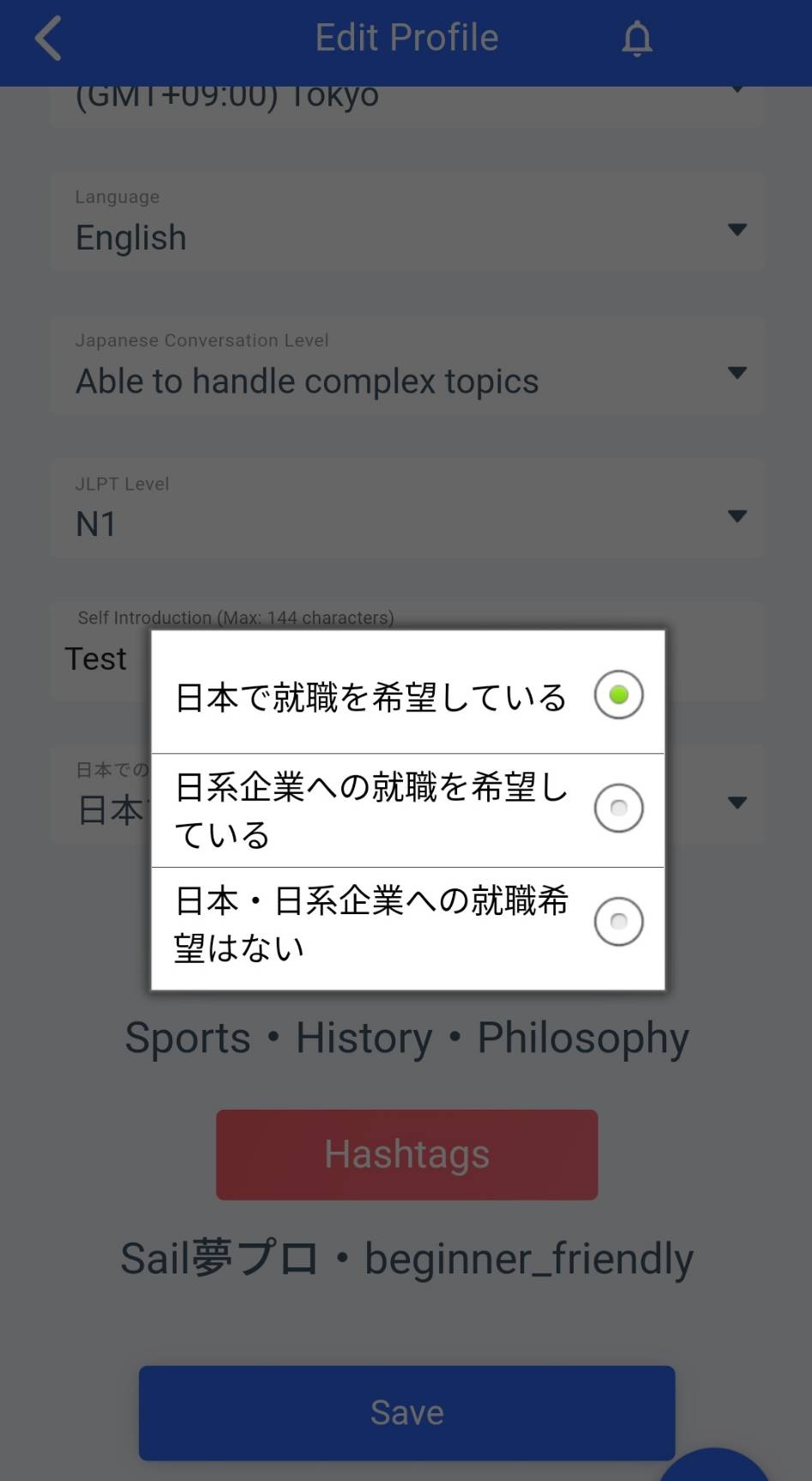 プロフィール欄を変更すると、Sailアプリで3回以上会話した日本の人から、就職の応援コメントを書いてもらえる場合があります。この応援コメントをもらうと、就職内定がしやすくなります!Sailで日本の人とたくさん会話して、日本の仕事を見つけましょう!
🚢-------------------------🚢-------------------------🚢-------------------------🚢
What's "sewa-katsu"?
We have started a new service called "sewa-katsu" to help people around the world who want to work in Japan or go to Japan. In this article, we will explain about the "sewa-katsu" service.
There are three parts to "sewa-katsu" service.
▼ "Visit Japan" sewa-katsu
Assistance in obtaining VISA, providing information on living in Japan, etc.
▼"Job Search" sewa-katsu
Help with interview practice, resume writing, job information, etc.
▼"Living in Japan" sewa-katsu
Help with finding a house in Japan, procedures at public offices, setting up a bank account, helping with electricity, water, and gas procedures, etc.
We help people from all over the world to come to Japan and live in Japan with peace of mind in a variety of ways.
sewa-katsu website https://sewa-katsu.helte.jp/
We will be updating job information and information about life in Japan.
How to use "sewa-katsu"?
Change your profile in the Sail app.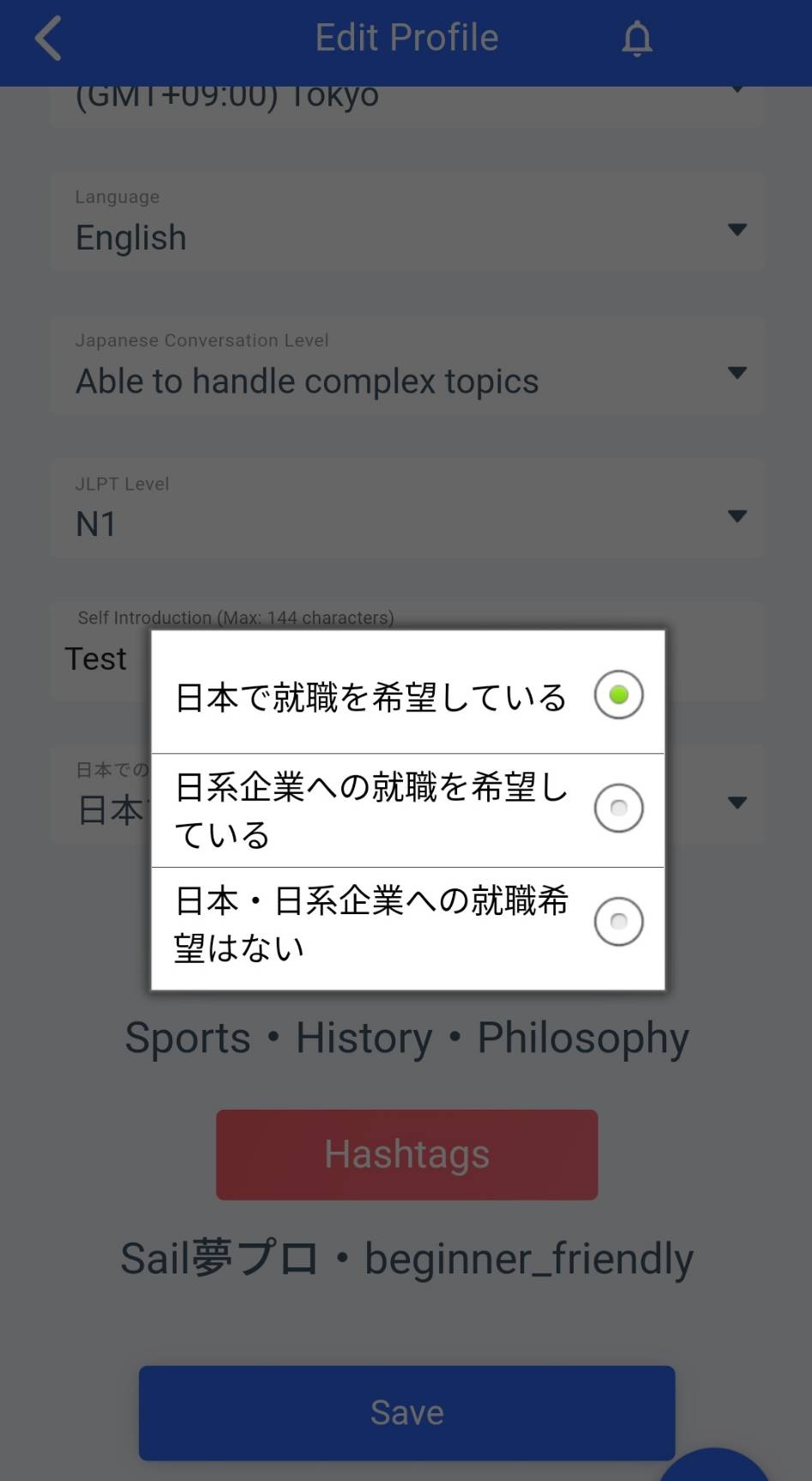 When you change your profile, Japanese people with whom you have conversed at least three times on the application may write you comments of support for your job search. If you get these supportive comments, it will be easier for you to get a job offer!
🚢-------------------------🚢-------------------------🚢-------------------------🚢
Sailのホームページはこちら
SNSはこちら
動画コンテンツのご視聴はこちら